Tjungukutu (Coming Together): An Interview with Neil Murray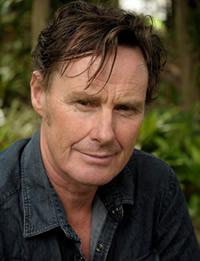 Neil Murray gives us an insight into his new project with Sammy Butcher Tjapanangka
To listen to this interview double click on this link: Coming Together or paste the following into your web browser: https://soundcloud.com/kangaroova/coming-together-an-interview-with-neil...
Neil Murray first appeared in the early eighties as a founding member of the Warumpi Band, which over three albums (Big Name, No Blankets, Go Bush, Too Much Humbug) and twenty years of performing propelled contemporary indigenous music into mainstream Australia, yielding such classic songs as My Island Home,Blackfella Whitefella, Fitzroy Crossing, Jailanguru Pakarnu, Stompin Ground, From the Bush and Waru. Neil has become one of Australia's most respected and influential singer/songwriters and has enjoyed a solo career since 1989. He has released twelve solo albums- "Calm & Crystal Clear", "These Hands", "Dust", "The Wondering Kind", "Going The Distance", "About Time" (a 2CD retrospective compilation) "Spoken", "2Songmen" (live with Shane Howard in Darwin) ,"Overnighter", "Witness", "Sing the Song- the essential Neil Murray", and his latest release "Bring Thunder & Rain".
Sammy Butcher Tjapanangka formed the Warumpi Band with  Neil Murray in 1980 later to be joined by George Barrarwanga and his brother Gordon. His mother's side is from the south, the Pitjantjatjaratribe and his father's side from the Walpiri from Pikilyi, near Yinjirrimardi area. Butcher released a solo album Desert Surf Guitar on CAAMA music. The album's name was inspired by the sand hills surrounding Papunya, "you can imagine them as being huge red waves on the ocean". He was the subject of the documentary Sammy Butcher, Out of the Shadows, part of the Nganampa Anwernekenhe series. The documentary looks at his life after the Warumpi Band. He is renowned[by whom?] as one of the best guitar players to come out of Central Australia. He now lives in Papunya, 250 km west of Alice Springs.
Other interviews and working papers of interest: