Sean Gordon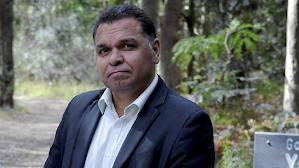 Sean Gordon reflects on the brilliant new iniative to link up 8 Aboriginal innovative regions and leaders 
Sean is a Barkindji/Wangamara man, and grew up at Brewarrina, Western NSW.
Sean commenced his position as CEO with Darkinjung LALC in October 2008, and has been responsible for returning Darkinjung from a period of NSW Land Council enforced administration and to having a positive financial position and operating cash balance.
Sean, working with the Board, ensured that the remainder of the initial land sale funds (~ $22m of the original $42m) were locked away in a managed trust for the benefit of future generations.
Sean is currently developing innovative 'home ownership' models for the local community. A 'rent to own' and a 'ready to own' model that sees a potential home owner building equity and cash deposit as they rent community housing.
Sean is also the Chair of the 'Sydney Land Council Region', which is made up CEO's of the 10 Local Aboriginal Land Councils in the regions. He has completed an apprenticeship in carpentry and joinery, and is a licensed builder and a qualified teacher in adult education.
Sean's employment background covers a diverse range of industries, however during the past 10 years Sean has been heavily involved in Aboriginal education and training