Saint Joan of Williamstown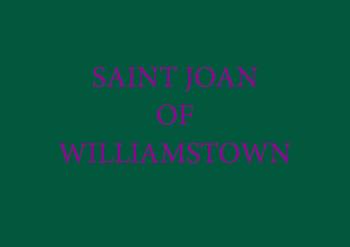 When I last saw Joan Kirner she asked "What trouble have you been up to?" "Lots as usual". "Good!", she said.
The last thing Joan Kirner would want is to be put on a pedestal. Nonetheless she did have that cheeky smile and raise of the eyebrows which said to you: 'Why not?'  I think that sense of cheek is something that we Australians know and appreciate. Its why I think she was a saint for many Australians.  She had those qualities which we love. She never saw herself as more important than anybody else. She had a genuine interest in learning from talking to people. 
Joan and I gave a bit of cheek to the Office of Prime Minister and Cabinet in 1996 when the Clintons visited Australia for the first time. All of the ground work had been done by Paul Keating and Don Russell and others. But when the Clintons did arrive the Howards were in the Lodge. I had played a small role in the Clinton Keating dialogues in this period and I got the message that Hillary Rodham Clinton wanted to meet Australia's feminists, women's organisations leaders and political leaders. Hillary was able to give a memorable address at the Opera House. But afterwards the new Prime Minister's Office had arranged for the First Lady to meet with members of John and Janette Howard's family and their associates.... (Read on download the paper)
For more download the paper.. double click below.