To Reach Your Potential (TRYP)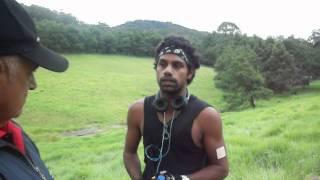 TRYP is a wonderful initiative led by Col Watego - something for all of us to think about over the New Year period.
TRYP delivers foundation life skills to Indigenous young people that will help them succeed in any sphere of life or work. The model has been successfully piloted at Illaroo Farm on the Shoalhaven River. The demand for the work is enormous. The model needs to be expanded to create a monthly intake of 24 participants that runs for ten days in which participants gain a qualification as well as essential life skills and values – the first steps towards mentoring, job support and a vocation delivered through Habitat Personnel. There would be 200 plus participants a year and entry would be open to urban, regional and remote area Indigenous participants. The concept is to create a powerful 'Indigenous youth force' with sound values and capabilities that truly reach their full potential. The concept echoes President Kennedy's Peace Corps and President Clinton's Youth Force aimed at ensuring inner city young people could participate more readily in American work and life.
We conservatively estimate this project will save government $10 million a year in expenditure by keeping Indigenous young people away from police and corrections and moving them towards meaningful employment.
We hope that the Forrest Review will get behind this important project. The ISX will also be getting behind this project in the New Year. It is part of a grand resolution to work towards more practical solutions and to utilise our resources better in the service of Indigenous Australia.
Happy New Year 2014!