The Greatest Show on Earth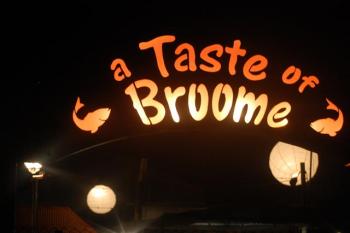 Stephen Pigram, Australia's greatest contemporary troubadour, is the artistic director of a show that will take not only Australia, but the world by storm.
On Friday 12th September at Goolarri – the creative industries precinct of Broome -  Pigram and his latter day creative team inspired by the legendary Kuckles band, his family members and the equally great improvasario Stephen "Bamba" Albert gave the greatest show on earth. Hang the West End of London or Broadway in New York, I have consulted all the critics and they agree that Goolarri was the best place to be on earth on that very special night. The show had everything: a new moon, the famous Broome stairway to heaven, a million stars, a gorgeous balmy, Broome dry season night, the extraordinary Broome seafood and culinary delights. But most of all it had Stephen Pigram and his creative team. Each segment of the show, which featured three generations of performers, including Stephen's daughter Naomi, focused on historical periods of Broome life.