In Every Fibre, Stitch and Thread... The Magic Weaving of Batumbil Burarrwanga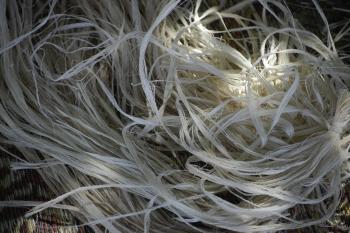 A photographic essay on the renowned master weaver of North East Arnhem Land, Batumbil Burarrwanga.
"I am just a bush woman".
Words cannot do justice to Batumbil Burarrwanga.
Walk with her and feel the land. It opens and closes and shows its myriad moods and surprises. Winds, trees, sun, smells, dogs, abundance... The harshness subsides, the djama/work proceeds naturally.
Moving around the remote bush with great familiarity, knowledge and comfort. It is only the violence of foreign minds and chatter that disturbs the spirit of home, wanga
Peter Botsman, 21 December 2015