Blackberry Day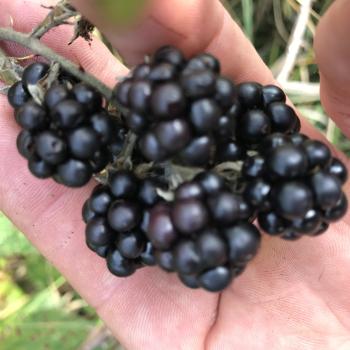 There is nothing like the black of a perfect blackberry. So black it's a void of black, purple, blue. Stare into it and you might get lost. It seems too much for the eyes. Is there anything else we eat that is so black, so beneficial, so immediately satisfying and delicious? Christ's crown of thorns was made from blackberry runners, the black juice his blood. Blackberries symbolize spiritual neglect. In neglected areas of land in Australia they will run forever and will quickly take over acres, if you let them.
"Blackberry Day" may be downloaded free by Working Papers subscribers. Please follow the link below.
Working Papers, 2023, 4, 1,121 words, six original photographs.
 Thank you to the 4762 long term working papers subscribers, downloads of this paper in January 903.